DrupalCon Szeged 2008 Fast Approaching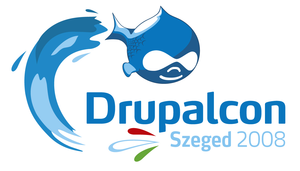 With just over one week remaining, Drupal's bi-annual conference is fast approaching. This time around the conference is being held in Szeged, Hungary. I'm no expert, but this could be one of the most exciting things to happen to the city since the birth of one of NowPublic's own developers, Peter Galiba.
Drupal is a web development framework and content management system. It's the base of the NowPublic website and quickly growing as one of the most popular CMS's on the web.
With just shy of 500 registered attendees, this will prove to be the largest European DrupalCon to date. There will be over 50 sessions in 4 tracks over the 4 days of the conference. Rasmus Lerdorf (creator of PHP) will be giving the Keynote for the conference. A lot of the sessions look interesting, but a few of the ones I definitely plan on attending are:
I hope to be posting updates and photos as the conference progresses, so stay tuned :). I'll be tagging everything with drupalcon and drupalconszeged2008.
(re-posted on NowPublic.com)